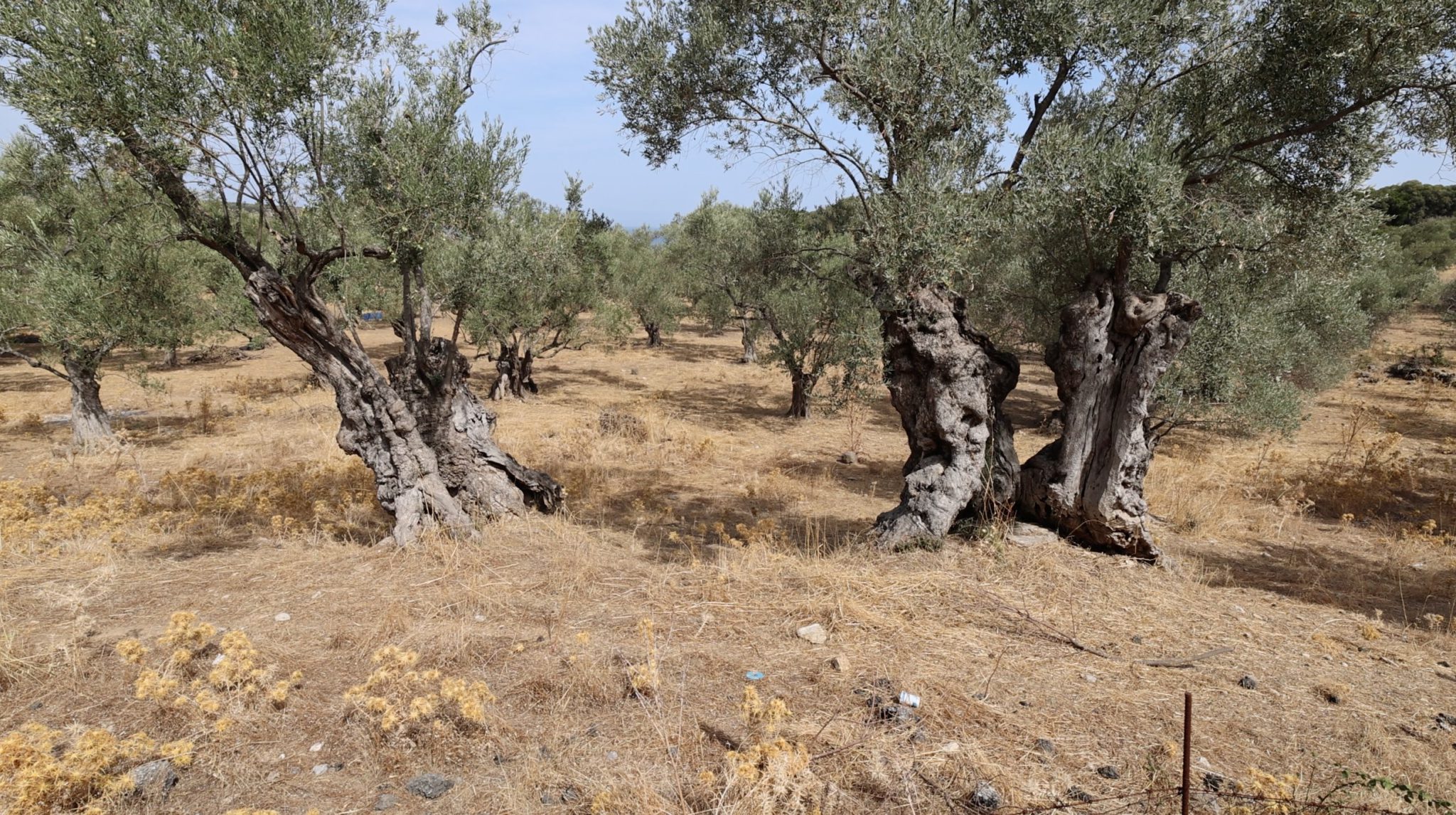 Kaniamou & Manouras Olive Orchard
Where: Village of Mistegna, Lesvos (Lesbos), Greece
Hectares: 0.9 hectares
Olive trees: ~100
Primary cultivars: Koloves, Adramitianes, Kalamon and another variety(s) of trees
Single or multiple orchards: 1
In northern Lesvos, Greece, in the administrative area of the village of Mistegna is an olive orchard owned by married couple George Manouras & Stratoula Kaniamou.
The orchard has approximately 100 trees on 9 stremas of land. (equivalent to 0.9 hectares)
The orchard came into the family through Kaniamou's mother Eleni Politi. Prior to that it was owned by Politi's first husband Nikolaos Michail. (Michail died during Politi's life, Politi re-married a man named Panagiotis Kaniamos, and the two gave birth to Stratoula Kaniamou)
The following varieties are contained on the orchard: Koloves, Adramitianes, Kalamon and another variety or varieties that are unknown.
It was cited by the family that Adramitianes comes from the Anatolian Peninsula.
The family uses the Koloves and Adramitianes varieties to make Extra Virgin Olive Oil. And the Kalamon trees (and some other trees of an unknown variety or varieties) are used to harvest table olives.
Historically the orchard has enough olives for a full harvest every two years.
The family uses an oil mill in the village of Mistegna to produce their olive oil.
George and Stratoula have two children: Eleni Manoura and Dimitris Manouras.
(The family and olive orchard also appeared in this Ithacabound.com article (pub. Oct. 2, 2023))