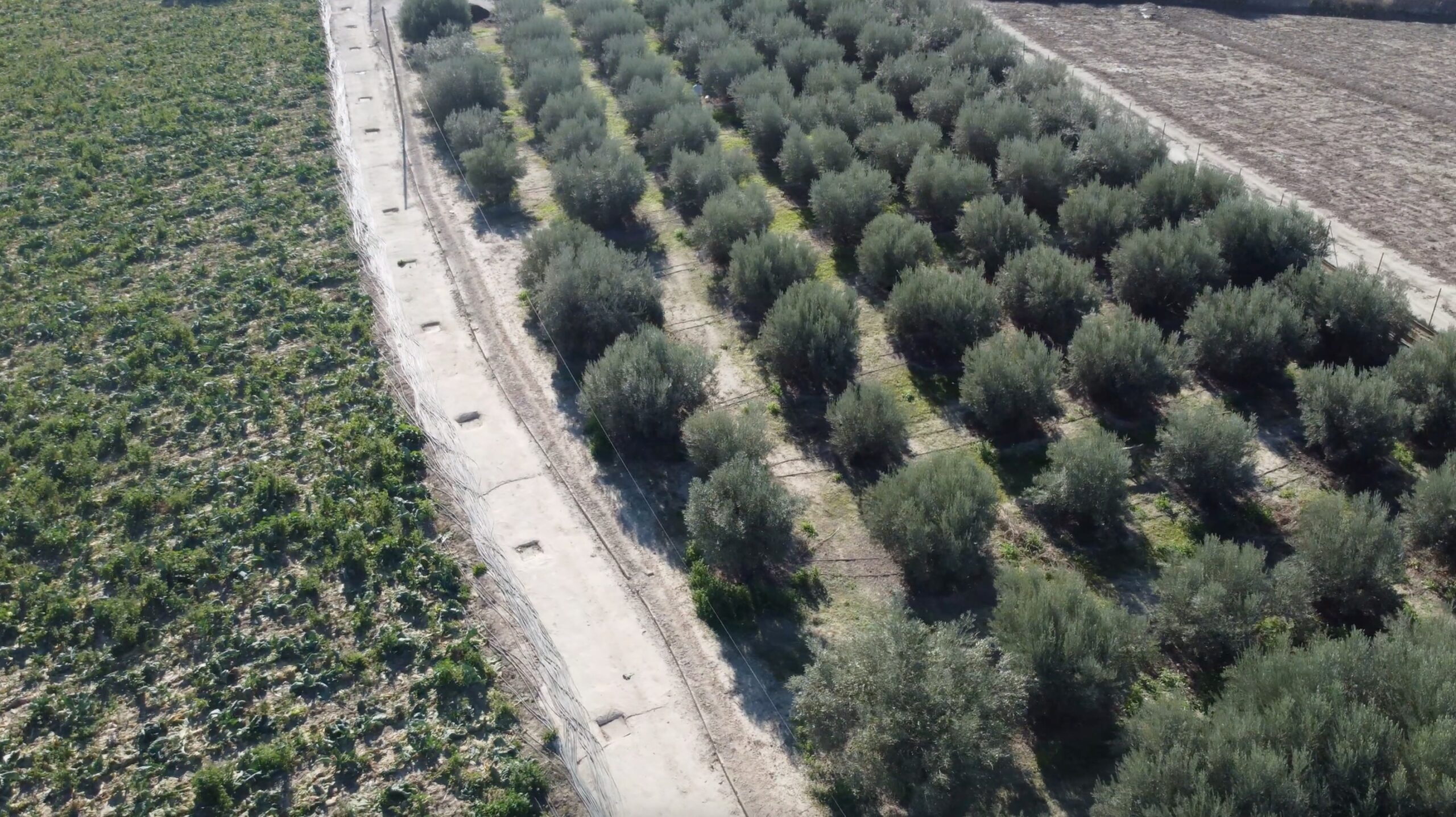 Miñarro Sánchez Family Orchard
Where: Lorca, Murcia, Spain
Hectares: 0.4
Olive Trees: ~104
Primary cultivars: Hojiblanca, Picual
Single or multiple orchard locations: Single
The Miñarro Sànchez family in Lorca, Murcia, Spain, have an olive orchard the size of 0.4 hectares, totalling approximately 104 trees.
The orchard is managed by Juan Manuel Miñarro Piernas of Lorca. The orchard entered the family in 1964 when Juan Manuel's father, Juan Miñarro Gázquez, purchased the grove. After buying the grove, Juan Miñarro Gázquez planted some additional trees, which gave it the total number that it has presently.
The predominant cultivars grown in the orchard are Hojiblanca and Picual (it's been observed that the family references the Picual as Marteña). Some of the older trees—existing before the family had ownership—have an unknown cultivar. At least one tree in the grove is believed to be around 300 years old.
The Miñarro Sánchez family harvests later in the season, annually producing approx. 350 litres of Extra Virgin Olive Oil. They harvest by organic means and use a traditional oil press process from an almazara (oil mill) operation in Lorca.
The primary farmers are Juan Manuel Miñarro Piernas, his wife María Dolores Sánchez Casado, and Juan Manuel and María Dolores' son Juan José Miñarro Sánchez.
Published on January 20, 2022